Imagine a Better Arizona initiative is a focused effort between Arizona Tuition Connection and business leaders to use the private school corporate tax credit program to change the lives of thousands of kids right here in our state. We invite you to join us!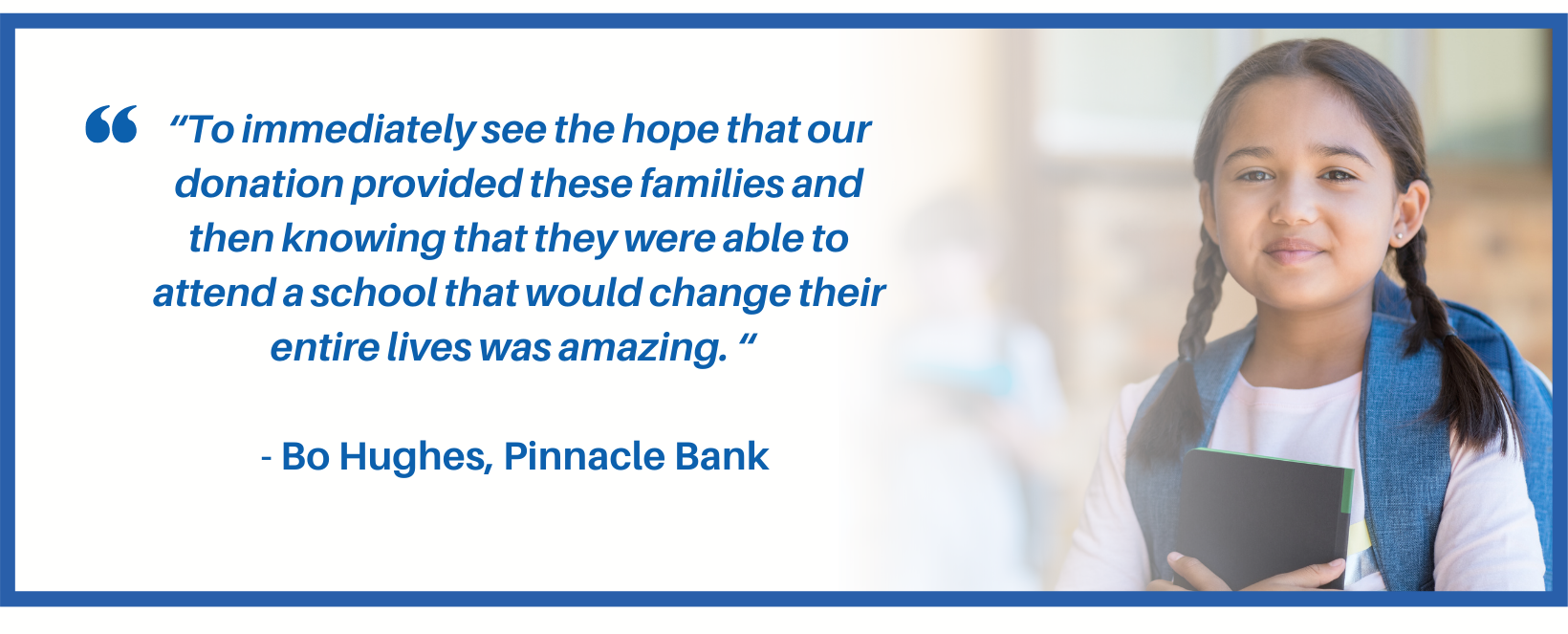 Imagine an Arizona where…
Children from financially stressed families have educational opportunities.
Foster kids can go to schools where they receive the extra support they need.
A child with disabilities has a place as individual as they are to be themselves and learn.
A school on tribal land has fast internet.
Our goal for the 2021-2022 school year is to raise $5 million to fund tuition for 2,000 K-12 children in these three high need groups:
1. Schools and programs that primarily educate families whose income is below the poverty level or in the foster care system.
2. Schools that primarily educate Native American students.
3. Schools that primarily educate students with physical or developmental disabilities.
Funding from this initiative comes from the donations of corporations like yours. Your corporation receives a full tax credit from the state of Arizona for every dollar you donate, so it has zero effect on your bottom line. This initiative allows corporations to direct how their taxes are used, bypassing state bureaucracy to get funding directly to students in need.
Just Imagine!
If you own a corporation and would like to participate,
contact us at: (480) 409-4106