Scholarships
Scholarships are available to families of all income levels.  The only requirement to receive tax credit funding is that your child is enrolled in an Arizona Private K-12 school.
Funding for scholarships comes from the tax credit donations of individuals and corporations.  Your participation in having your social contacts donate is necessary to increase the funds available for your family's scholarship awards.
Arizona Tuition Connection offers 4 types of scholarship awards.
Original

Switcher

Low-Income Corporate

Disabled Displaced
It is important for you to understand which of these scholarships your children are eligible to receive.
Please go to the FAQ section to learn more.
Approved Schools
We work with every private school in the state.  For a complete list, use the link below.
Brochures
We have several brochures available for you to use.   These are an excellent tool to carry with you and hand out to social contacts.   Remember to pre-fill out the brochures with your child's name and school to assure the donations get credited to your family.  You can contact us for professionally printed brochures, or download and print yourself.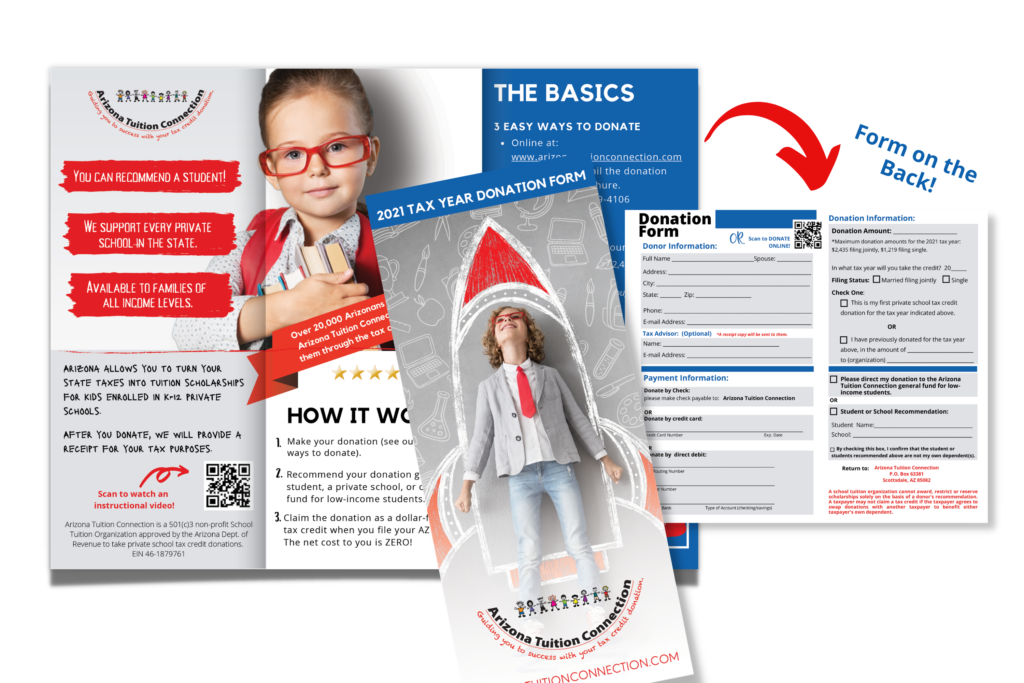 If you would like us to mail you any of these resources, please fill out the form below.
Thank You Notes
The law does not allow us to share with you who donated and recommended your family, but that should not stop you from saying "THANK YOU."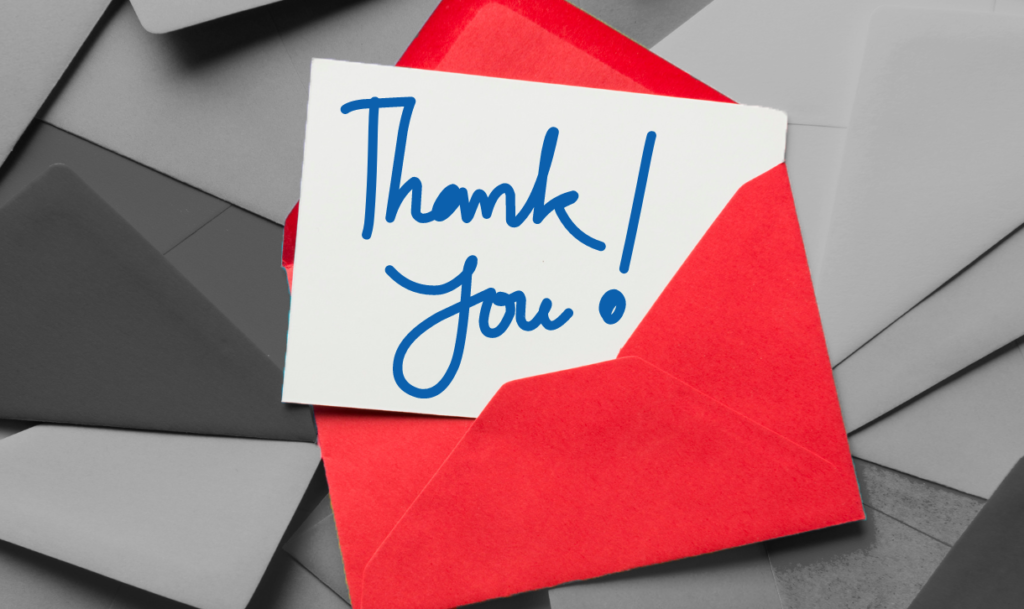 We are excited to let you know that we are now offering a way that we can work with you to say thank you!  If you send us completed thank you notes, with no address on them, we will print your donor's address on the envelope and send them out for you.
If you would like to participate, please follow the steps below:
Step 1: Confirm your interest! 
Please email marketing@arizonatuitionconnection.com and a member from our team will reach out to you to let you know how many thank you cards you will need to send to us based on how many donors you had.
Step 2: Prepare your cards  
On a card of your choice, please write your thank you message for the donor.
Seal the card in an envelope.
Place a postage stamp on the envelope.
Leave the front of the envelope BLANK.  WE will put the address of the donor.
Step 3: Mail them to us.
Place all of your sealed/stamped cards into a large envelope and mail it to:
                Arizona Tuition Connection
                11445 E. Via Linda, Ste. 2-145
                Scottsdale, AZ 85259
Once we have received your cards, we will address each card to one of your donors and place the card in the mail.  If you have any questions about the process, please call us at 480-409-4106.
Applicant Forms
Prior School Verification Form
This form is required by all students transferring from an Arizona public or charter school and must be completed by an official at the school they are transferring from.  This form is also required for anyone transferring from out-of-state, homeschool, or an international school.
Previous Scholarship Award Verification Form
This form must be completed by the School Tuition Organization that issued the award or by the private school that received the scholarship on your child's behalf.
2023/2024 Scholarship Application
If you have a K-12 student attending private school in the 2022/2023 school year, complete the form below.
2023/2024 Registration Form
If you have a preschool student, or a student currently in public school in the 2023/2024 school year,  and you plan to enroll in private school for the 2024/2025 school year,
you can register with us today by completing this simple form.
Social Media Shareables

Click and download any of the graphics below, share across your social media accounts!
Matching Gifts
Many employers sponsor matching gift programs and will match any charitable contributions made by their employees. Use the button below to see if your employer matches:
If your company is eligible, contact your HR department to request the match. Use the information we provided on the receipt we sent you to complete the information. If you need a new copy of your receipt, we will gladly send you one.
Most companies allow you to recommend a child for your donation. We will honor that recommendation. The impact is incredible as your donations may be doubled or possibly tripled! Some companies match gifts made by retirees and/or spouses.
Matching Gift data provided exclusively under these Terms of Use by HEP Development Services
Have Questions?  Call us!  We are available.