Personalized Donation Pages
A donation page is a one-page website set up specifically for your family. If you provide us with a few digital photos of your child(ren), we will send the first draft.  You then will have the ability to edit the landing page to express the exact message you would like to convey. These donation pages have proven to be an excellent way to start the conversations with your social contacts regarding donations.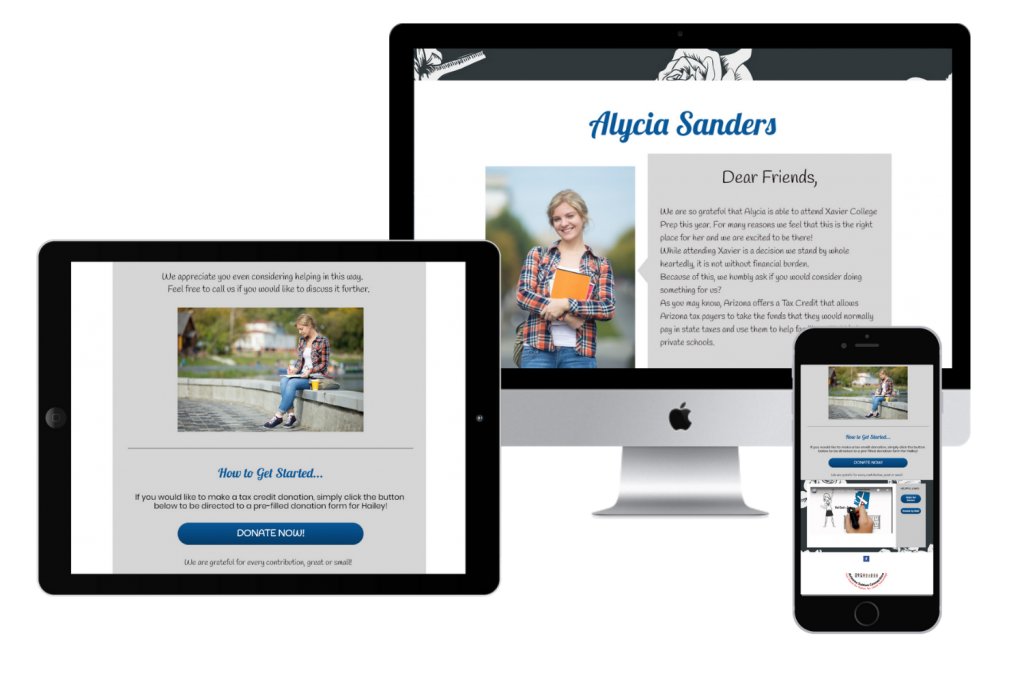 Step 1 : Make Your Page.
Send an email with your child(ren)'s name(s) and photos to: heather@arizonatuitionconnection.com
We recommend one page per family.
Please send image files, such as jpg or png.
You are welcome to send a narrative about your student(s). But this is not required. Alternatively, we will send you a first draft and you will have the opportunity to send revisions.
Your donation page will be emailed to you as a link. It is an active link, just like any web URL.
Test your link to make certain it is perfect before you send it out.
Step 2 : Share Your Page!
Copy the donation page link and paste it into a post on your favorite social media platform; Facebook, Twitter, Google+, etc.
Send your link out to your social network via email.
Text your link! Just another option for sending your new web page out to your network. Copy and paste the link into a text message.
We will not share your page with anyone, that is your job!
SAMPLE PAGES:
Custom Brochures
We are excited to offer customized brochures featuring your student or family!  We will place your student or family photo on the cover of our brochure, and pre-print the inside donation form with your child's name and school.
Email a single photo to heather@arizonatuitionconnection.com
Portrait (vertical) oriented photos are preferred.
(We will automatically create custom brochures when you request a donation page!)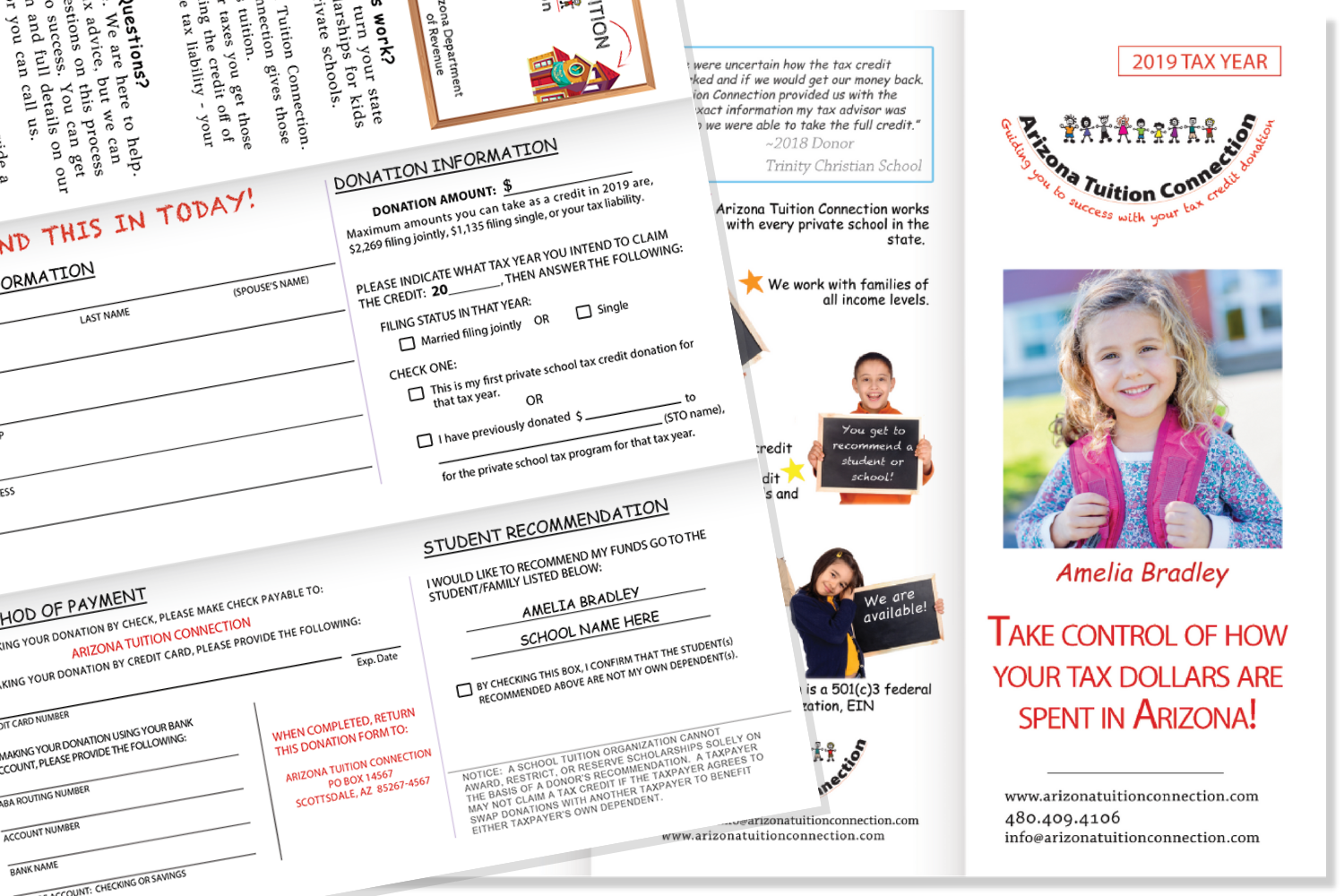 Have Questions?  Call us!  We are available.